8th European Artistic Gymnastics Championships - 3-day ticket
Szczecin
piątek, 12.04.2019 - 14.04.2019
13:00
Netto Arena, ul. Szafera 3/5/7, Szczecin
seats, numbered
*Admission for children up to 3 years old is free
*Concessionary ticket applies to children from 3 to 7 years of age, students and retirees
*Group tickets (from 10 and above) and family tickets (2+2) - contact us at grupowe@bilety.fm
Choose seat from map
Other dates for 8. Mistrzostwa Europy w Gimnastyce Sportowej:
Event place:
Wybierz miejsce z mapy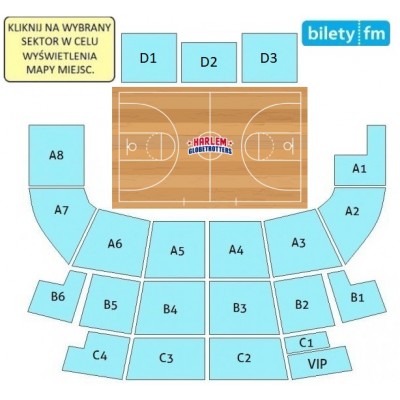 Kategorie cenowe
SCENA
Description:
One of the biggest and most important sports events is approaching. In the spring of 2019 hundreds of gymnasts will come to Szczecin to compete in the 8th European Artistic Gymnastics Championships.
It is the first time that Poland is hosting a gymnastics event of such importance. Szczecin will be the host of the biggest sports event of the next year. Gymnasts from almost 40 countries will compete from 10-14th of April in the Netto Arena. Approximately a thousand guests from abroad are expected to come, including trainers, contestants and delegates. More than three thousand spectators will be in the audience of this extremely spectacular event.
We would like to encourage the citizens of Szczecin, as well as regional and international visitors to partake in the competition and to show their support to their favourite contestants! The Netto Arena sports and entertainment centre, where the championships will take place, will provide excellent conditions for the show. Let us then fill it to the last seat and celebrate this important sporting event, cheerfully, with our friends and family. After all, sport is not only about exertion, sweat and rivalry, nor is it only about the successes and failures. Sport is primarily about spending time together and sharing unforgettable moments and intense emotions with others!
The sale covers the finals:
Friday, 12/04 – afternoon session
All around men's final
Friday 12/04 – evening session
All around women's final
Saturday 13/04
MAG: Floor Excercise, Pommel Horse, Still Rings
WAG: Vault, Uneven Bars
Sunday 14/04
MAG: Vault, Parallel Bars, Horizontal Bar
WAG: Balance Beam, Floor Excercise